GRP MANHOLE COVERS
      Since 2012, "Azkompozit" has established SMC line with a press of 800 tons, and has begun the production of fiberglass manhole covers.

The product is the logical alternative to traditional cast iron or reinforced concrete manhole covers.
Advantages of GRP manhole covers:
Strength and durability

Long service life

Corrosion resistance

Possibility to seal by gasket

GRP Manhole covers will solve the problem of cover theft as they have no after market value; they can be made to lock.
All GRP Manhole covers are designed and manufactured to meet the requirements of BS EN 124 standard.

The tests have shown that these covers can withstand over 2,000,000 fatigue shocks at the required service loads i.e. service life > 30 years!

Our GRP Manhole covers and frame seats well providing a hermetic seal against leakage of toxic fumes into the environment.
U.V. and Corrosion resistance is provided by our proven resin systems.
Applications include:
Municipal water and wastewater

Telecommunications

Power grids connection chambers

Underground electrical installations (traffic lights, street lighting)

Petrochemical installations
Factory also manufactures open mesh covers for stormwater drainage system.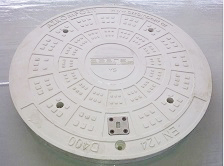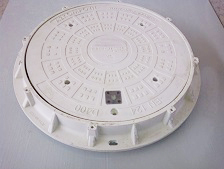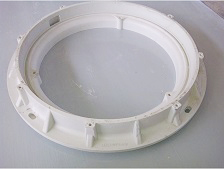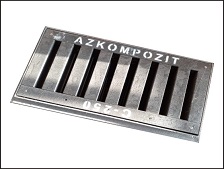 Our GRP Manhole Covers are designed and manufactured to meet the EN124 Standard in the following load applications: